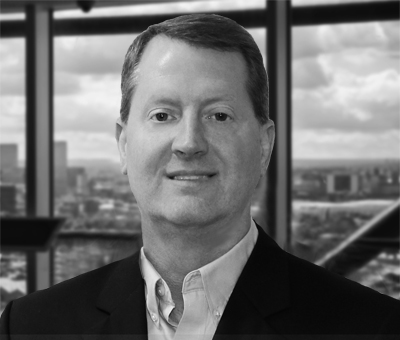 John Treece
President & CEO
Mr. John Treece founded DMA Holdings, Inc. (now DMA Industries, LLC) in 2007. Mr. Treece brings the vision and strategic direction which has driven DMA's advancements since the company's inception.
With a 30-year career that began in sales, Mr. Treece quickly ascended to senior sales management positions before transitioning into product development and marketing. Mr. Treece's marketing experiences include senior product management positions including brand manager and Director of Global Product Development. As the Director of the Global Product Development Group he oversaw an annual $48 million product development budget with worldwide responsibilities for all product research and development. After several interim assignments, Mr. Treece and his family lived and worked in Europe for 5 years as the Managing Director of a $260 million revenue business unit for a Fortune 500 company.
In 2002, Mr. Treece returned to the USA and acquired Atlantic Automotive Enterprises, a remanufacturer / manufacturer of automotive steering systems. Under his leadership, the company grew to become one of the leading suppliers to the automotive aftermarket with leading "first-to- market" product lines. Mr. Treece pioneered the EPS (electronic power steering) remanufacturing effort in 2009 as one of the first to venture into this new steering technology. In 2015, Mr. Treece sold the company to dedicate 100% of his time to the development and growth of DMA.
Mr. Treece has an extensive 20 years of international business experience traveling and working in Asia, Europe, Africa, and the Middle East. He is considered a leading expert in building and developing business relationships with manufacturers in China.
Mr. Treece holds an equally impressive educational background with a BA from the University of North Carolina-Chapel Hill and an MBA from the University of Chicago. He continues attend executive education programs and is a promoter of "lifelong learning".
In 2010, Mr. Treece was awarded Impact Executive of the Year for the Automotive Aftermarket Industry. Mr. Treece has been appointed Chairman of the Executive Leadership Council (ELC) for the Import Vehicle Community (IVC), formerly the Auto International Association (AIA), and actively participates in legislative affairs on behalf of the industry. Mr. Treece continues to be invited as a guest speaker or panelist at national sales and marketing seminars and continues to actively participate in executive industry forums.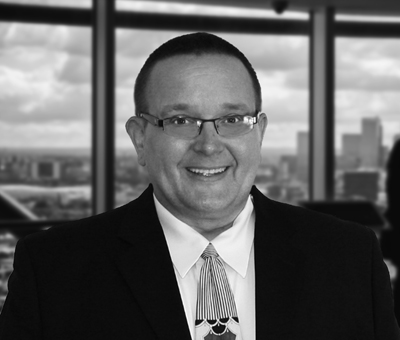 Steve Bertling
Chief Financial Officer
Mr. Steve Bertling joined DMA Holdings (now DMA Industries, LLC) in December 2007 as the Chief Financial Officer. As the CFO, Mr. Bertling provides both operational and programmatic support to the organization. His primary responsibilities are to plan, develop, organize, implement, direct and evaluate the fiscal functions of the corporation in accordance with generally accepted accounting principles and other regulatory and advisory organizations. He has been responsible for implementing new technology solutions throughout the organization as well as upgrading the company's financial reporting systems.
Prior to joining DMA, Mr. Bertling has held a series of high level financial positions during his 29 year IT and finance career. In his last position, Mr. Bertling was Vice President Controller of a Fortune 500 company. In that role, Mr. Bertling oversaw all aspects of financial accounting including treasury services, cost accounting, international financial statement consolidation, Sarbanes Oxley compliance, the audit function, the controllership function, and GAAP compliance. Mr. Bertling was responsible for the developing the annual financial plan along with monitoring the attainment of plan.
Prior to this role, Mr. Bertling served as Director of International Accounting, involved in the management and oversight of 9 foreign subsidiaries. Mr. Bertling oversaw the annual business planning process and performed cash flow and currency exposure analysis as well as the consolidation of each foreign subsidiary's financials into those of the overall company.
Along with solid work experience, Mr. Bertling has an equally impressive educational background with a Master Degree in Accounting from the University of Iowa. Holding the distinction as a CPA and CMA, Mr. Bertling's experience and education have been instrumental in building a strong conservative financial operating basis for the DMA organization.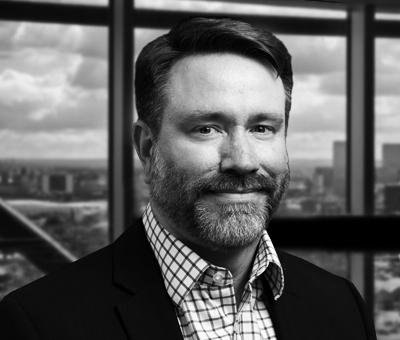 Fred Snow
Chief Operating Officer
Mr. Snow joined DMA industries in 2023 as Chief Operating Officer. Prior to joining DMA Industries, Mr. Snow was the President and Chief Operating Officer of Hella Automotive Sales, Inc. A global tier-one manufacturer specializing in lighting and electronics, as President and COO, all functions within Hella reported to him. During his Presidency, Hella Automotive Sales won the Hella Sales Company of the Year and the Hella innovation award. Working in a diverse international company with global supply chains and partners has imparted a deep background in international business to Mr. Snow.
Mr. Snow holds an MBA from Clayton State University and has Bachelor of Science degrees in Business Management and Economics from the University of North Carolina at Greensboro. In addition, within Hella he was chosen to participate in the Hella LEAD program, of which only approximately 50 candidates are chosen every two years. In addition to these formal educational experiences, Mr. Snow is committed to being a lifelong learner, participating in educational programs, and is a student of the automotive aftermarket.
Industry service is of key importance to Mr. Snow and he has served on committees for the Auto Cares Association and SEMA. Currently, he is serving the Auto Cares Association on the Executive Leadership Council (ELC) of the Import Vehicle Community (IVC) and as a committee member on the Auto Cares Events Committee. During his time in the industry, Mr. Snow has been honored to win several industry awards: SEMA Young Executive of the year (1997), AIA (precursor of Import Vehicle Community) Young Executive of the Year (2002), and SEMA Young Executive Network's Chairman Award (2010). In addition to these industry association awards, he has been recognized by distributors as well, receiving the Support Partner of the Year Award in 2019 from Parts Authority.
A true car enthusiast, Mr. Snow began to develop his extensive background in the automotive aftermarket during college; racing in SCCA auto crosses and learning how to work on cars. He was fortunate to secure a job as a race car technician apprentice at famed BMW racer and tuner Korman Autoworks. It was here that he started to develop a keen understanding of mechanics and vehicle dynamics. He went on to work as an engine specialist and technician at The Power Plant and Carr Industries. In recent years Mr. Snow has been an avid builder and racer of vehicles resulting in achievements such as finishing 3rd in the SCCA EP SouthEast Championship (2002), winning the 24 Hours of Nelson Ledges (2008), and winning the USTCC Touring Car Championship in (2021).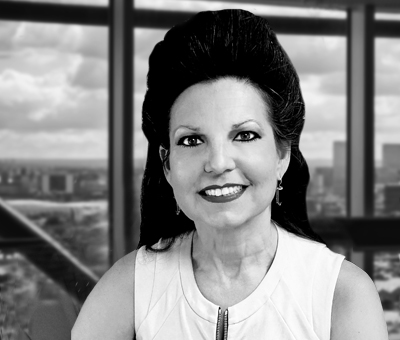 Maria Treece
Chief Process Integration Officer
Mrs. Maria Treece joined DMA in 2017 as the Director of Human Resources and Customer Service. Mrs. Treece was responsible to plan, direct and coordinate the administrative functions of the organization, serving as a link between the organization's management team and its employees. In addition, she was responsible to ensure the customer experience was consistently at the highest level.
Prior to joining DMA, Mrs. Treece served as Vice President and General Manager of Atlantic Automotive Enterprises, a remanufacturer/manufacturer of automotive steering systems, for fourteen years. Her areas of responsibility over this period included HR, Customer Service, Supply Chain domestically and internationally, inventory control and production management, and accounting oversight. She was instrumental in helping to grow the company into one of the industries leading suppliers of new and remanufactured steering system products.
Her vocation to the automotive industry extends further, as early in her career, she worked as a Compounder in the Tire Technology research and development group with Kelly Springfield Tire Company. From there, she transitioned to a mid-west medical device manufacturer, where she was co-creator and author of a customizable laboratory compliance software system for medical facilities to ensure compliance with OSHA and CLIA regulations. Mrs. Treece conducted national seminars and training programs on related compliance topics and later served as the company's division QA/QC Corporate Safety Compliance Officer. Mrs. Treece holds a bachelor's degree in Chemistry from Virginia Tech and has participated in numerous executive level training programs. As a Pittsburgh area native, Maria is passionate about all Pittsburgh professional sports teams but is especially a diehard Penguin's hockey fan.
Maria is known for her love of dogs and on most days is joined in the office by her baby "Louis", the family's English bulldog.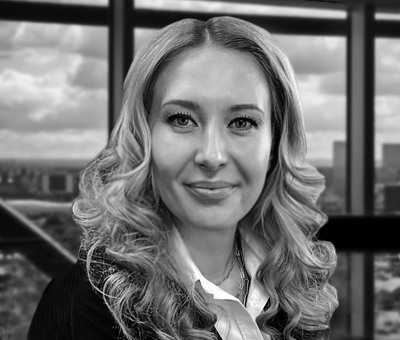 Olga McIntyre
Chief Information Officer
Mrs. Olga McIntyre joined DMA in August 2013. At DMA, she oversees the Web Services and Information Technology divisions. Her initiatives include improving service delivery through embracing effective and efficient use of technology; development and support of business applications; developing and improving online presence of the company; and leading strategic initiatives to transform the technology department to be flexible, adaptable and responsive to business needs.
Prior to joining DMA, Mrs. McIntyre was an IT Consultant and Web & Software Developer for more than 10 years.
Mrs. McIntyre holds an MBA in Web Development as well as MBA in Computer Programming.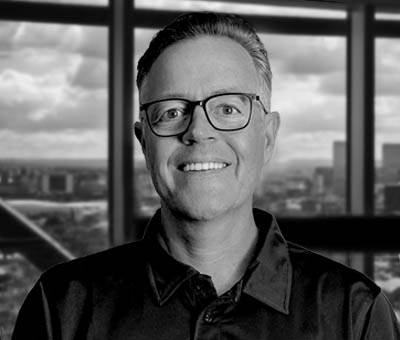 Trevor Potter
Chief Product & Marketing Officer
With a distinguished career spanning over three decades in the automotive aftermarket, Trevor Potter brings a wealth of industry expertise and strategic prowess to DMA.
Notably, he held the position of Vice President of Product Management and Marketing at SSF Imported Auto Parts, a prominent national distributor of imported auto parts based in San Francisco, CA. Trevor's impressive journey also includes noteworthy roles such as VP of Business Development, VP of Automotive Aftermarket Sales & Marketing, and VP of Global Automotive Sales within several of the industry's esteemed top 100 companies.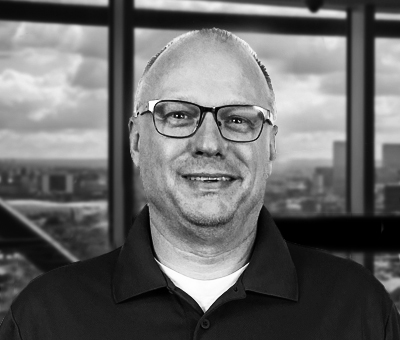 Ray Glunz
Vice President of Supply Chain
Ray Glunz, DMA's Vice President of Supply Chain, is responsible for directing and planning all aspects of DMA's Supply Chain operations, initiatives, and strategic objectives. Mr. Glunz is an energetic and results driven Supply Chain Professional with a highly successful track record of ensuring smooth operational flow across global supply chains.
Ray's career spans 30 years across various roles in Supply Chain, Materials Management and Operations. Previously, Ray held the position of Director of Operations for Terlato Wines International, the leading marketer of luxury wines in the United States, where he oversaw the demand planning, supply chain and materials management team's strategic direction and daily operations. From 2004 – 2007 Ray worked for Cole-Parmer as Director of Materials Management where he was responsible for demand planning, inventory control and purchasing of over 90,000 SKU's across 1200 suppliers.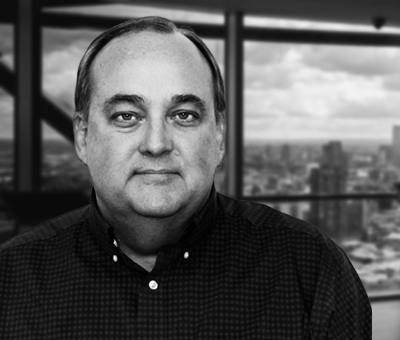 Larry Clark
Senior Vice President of Product R&D and Quality Assurance
As Sr. Vice President of Product R&D and Quality Assurance, Mr. Clark is responsible for collaborating with the SENSEN manufacturing facility, in China, to coordinate all product development efforts for the North American market. Mr. Clark manages the product development team in Tabor City and ensures the appropriate prioritization and inspection of all products is done in accordance with technical specifications, quality and product functionality.
Under Mr. Clark's leadership, DMA has expanded it's product line offerings include many "first – to-market" vehicle fitment applications. Mr. Clark also oversees DMA's electronic cataloging effort and makes sure it is kept up-to- date and the data it contains is both accurate and precise.
Mr. Clark is an automotive industry veteran with more than 25 years experience in automotive product development with an extensive technical background. Mr. Clark hosts the online YouTube series "Shop Talk with Larry" as an educational opportunity for service technicians.
Prior to joining DMA, Mr. Clark held a series of positions in forecasting, purchasing, accounting, auditing, cataloging, quality control and customer service. He also holds an impressive educational background with a BS in Business Administration from the College of Charleston and an MBA from The Citadel.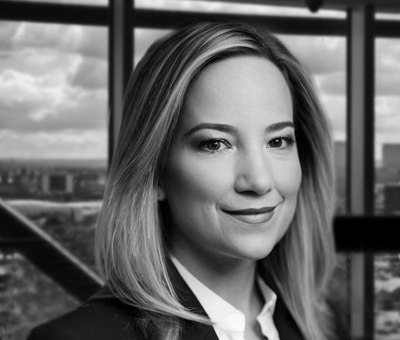 Misty Funderburk
Vice President of DC Operations
Misty Funderburk has joined the DMA Industries team as Vice President of DC Operations.
Misty brings to her new position with DMA, over 20 years of experience in quality control, continuous systems, improvement, project management, manufacturing, and warehousing/distribution operations management. She previously worked for AVM and since 2004 with Mann+Hummel, both of whom are automotive aftermarket companies. At Mann+Hummel, she was most recently Senior Manager of Operations and Distribution Services for North America. She has strategically led new distribution center startups, managed six DC operations across the USA, as well as oversaw operational work team consolidations. Misty's experience and leadership will bring much-welcomed support to our DC Operations team as we move forward with our ever-growing strategic goals.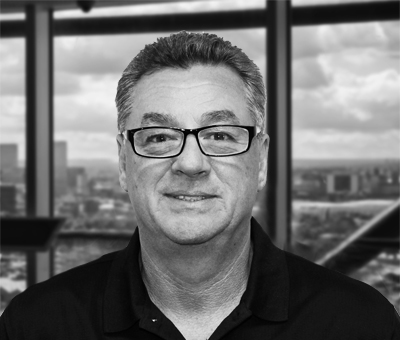 Bryan Thomas
Director of Operations Facility & Equipment Management
Bryan Thomas has joined the DMA team, as Director of Operations Facility & Equipment Management, where he will oversee the management and maintenance of all DMA properties, including our over 900,000 square feet of distribution facilities. Reporting to Bryan, will be the current maintenance personnel teams located across each of our facilities.
Bryan brings to DMA a successful 30-year background of proven experience in managing production and manufacturing operations along with their facilities. Prior to joining DMA, Mr. Thomas had previously owned and operated Thomas Remodeling, LLC. where he specialized in facility renovations. His company had assisted DMA in our transition to our new HQ facility in 2019 and most recently in the renovation of our Tabor City Distribution Facility. Combined with his strong people leadership skills, he will be instrumental in assisting DMA as we continue to grow our operations at an exponential rate.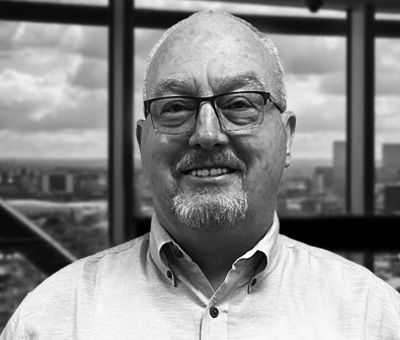 Jamie Barnes
Director, Traditional Channel Sales
Jamie, a seasoned automotive aftermarket industry professional, has joined DMA with an impressive track record of over three decades of industry sales experience. His extensive background includes notable roles such as Division Manager (Canada) for Luberfiner, Regional Manager for Hella, and Area Sales Manager at Penda Truck Accessories. Additionally, as a District Sales Manager at Tenneco Automotive and, most recently, Director of Traditional WD Channel Sales for North America at Hella Corporation. Jamie's wealth of knowledge and breadth of experience make him the perfect addition to our sales team. There is no doubt he will greatly contribute to DMA's continued success with the WD market.
Jamie is responsible for cultivating DMA's traditional WD business. This involves actively engaging with automotive aftermarket buying groups, with a specific focus on their prominent WD members while providing adept oversight and strategic direction to DMA's wholesale segment overall. His expertise will play a pivotal role in enhancing DMA's ever-growing market presence and growth trajectory.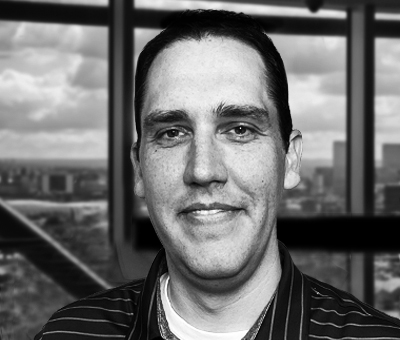 Brandon Henderson
Director of Product Data Analytics
Brandon brings to DMA a successful background with proven experience in directing and managing the growth of automotive aftermarket product category programs with WD's and within the big box retail channel.
Before joining DMA, Brandon was with Plews & Edelmann where he was their Senior Category Manager, responsible for overseeing category line reviews, competitor analyses, product pricing management, product life cycle management, and product marketing, including trade shows and new product launches.
Prior to Plews & Edelmann, Brandon worked for Robert Bosch Tool Corporation as a Product Category Analyst, responsible for preparing product performance reporting, line review preparation, marketing, and promotions preparation.
Brandon received his Bachelor's Degree in Business Administration from Trinity International University.
In his new capacity as the newly created role of Director of Product Data Analytics, Life Cycle Management (LCM), Pricing, and Product Cataloging, Brandon will provide visionary leadership to establish and lead the inception of a groundbreaking department that will play a pivotal role in shaping DMA's future. Brandon's proven expertise and accomplishments in product data analytics will be instrumental as we pave the way for a more streamlined and effective approach to understanding customer preferences, optimizing product life cycles, and setting competitive pricing strategies.Brandon has already demonstrated his acumen by developing innovative product data analytic methods and models with remarkable promise and success with our customers. Under his guidance, this newly formed department will continue to evolve and expand these capabilities to further empower our sales teams in creating tailored solutions that cater to the unique needs of each customer.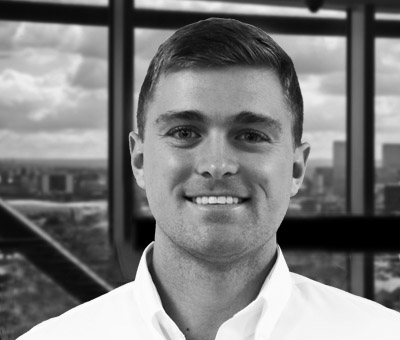 Will Henderson
Strategic Sales Account Manager
Will joined DMA in December 2019. He holds an undergraduate degree in Business Administration from Asbury University and a Masters of Business Administration from Coastal Carolina University. In his role as the Strategic Account Manager, he is responsible for building and maintaining relationships with DMA's significant strategic customers, specifically in the big box retail channel. Will also identifies opportunities to increase sales within existing strategic accounts, identifying new prospects, and growing new account relationships.
He represents DMA, its overseas manufacturing facilities, and products through close daily interaction with the Strategic Account Team members at all levels within the organization. Will and his Strategic Account Team counterparts have worked diligently this past year implementing and managing DMA's expanding Direct Import Programs.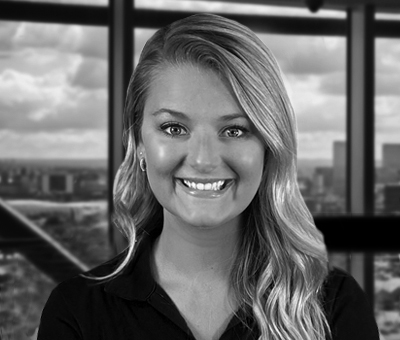 Jordan Treece
Strategic Account Manager-Global Factory Liason
Jordan Treece joined DMA Industries in June 2018 as a Senior Product Manager responsible for their lift support, heavy-duty, industrial, and OE/OES categories. In 2022, Jordan took on a role of a Strategic Account Manager, where she is responsible for building and maintaining relationships specifically with DMA's primary customers in the big box retail channel. Jordan represents DMA's overseas manufacturing facilities and its products through close daily interaction with the Strategic Account Team members at all levels within the organization. Recently, Global Factory Liaison was added to Jordan's Strategic Account Manager title. Jordan brings significant product knowledge and working relationships with many of DMA's key core accounts which is invaluable as DMA continues to add new global manufacturing partners. Jordan's additional role ensures a key contact within DMA to assist in understanding not only their working protocols but in many cases, understanding the requirements of the US market and their customers.
Jordan is a graduate of the Moore School of Business at the University of South Carolina where she earned a triple major in Finance, Marketing, and Organizational Management. She completed all three degrees with an overall 3.93 GPA and graduated in the top 2% of her class with Magna Cum Laude honors. Additionally, Jordan was a Palmetto Fellow Scholar and was named to the University's Dean's Scholarship honor roll.
While attending University, Jordan interned with Colonial Life Insurance Group as a Client Data Specialist for two years. Before joining DMA in 2018, she worked for AGFIRST Farm Credit as a marketing research and strategy Intern.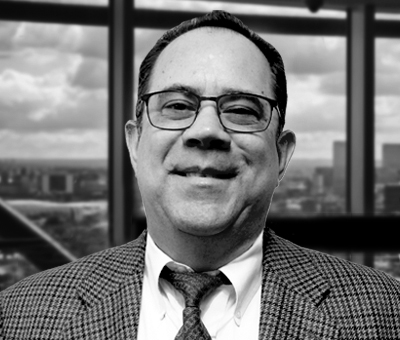 Doug Brown has joined DMA as Controller. Doug brings to us over 20 years of leadership and Finance skills within different organizations. He had been working as the Controller for PSI Molded Plastics in Myrtle Beach prior to joining DMA Sales. Prior to that he worked for Service Pros Installation, Bottle Cap Management
Group Spectrum Enterprises, A.B. Carter Inc and Cherry, Bekaert & Holland, LLP, all in Charlotte, N.C.
Doug has his Bachelor of Science majoring in Accounting and is a Certified Public Accountant. He is a member of the American Institute of Certified Public Accountants and a member of the North Carolina Association of Certified Public Accountants.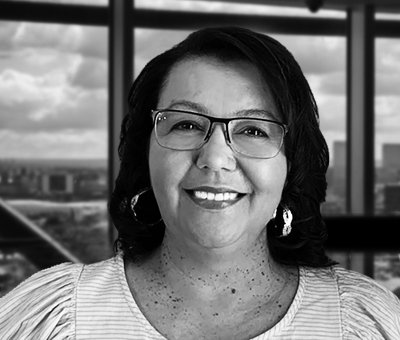 Marilyn McLellan
DC Operations Manager-Mullins, SC
Marilyn McLellan, DMA's DC Manager at our Mullins, SC Distribution Center, is responsible for planning, directing, and coordinating both the operational and strategic activities at the Mullins facility.
Marilyn began her career with DMA in July of 2018 as Outbound Shipping Coordinator in Mullins. Over the past 3 1/2 years Marilyn has played a critical role in Mullin's success. Prior to joining DMA, Marilyn held supervisory position in inventory control, logistics, shipping and receiving. She holds a bachelor's degree in Business Administration from Coker College in Hartsville, SC.
Mrs. McLellan was also named the recipient of DMA Industries' "Employee of the Year" award for 2022.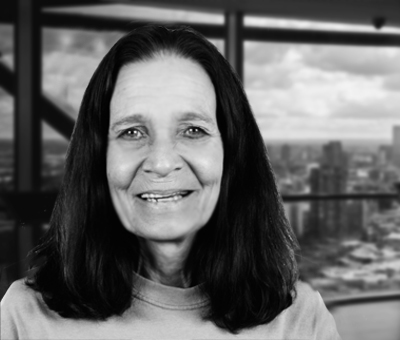 Sarah Kenney
DC Operations Manager-Tabor City, NC
As the Distribution Centers Operations Manager for DMA, Mrs. Kenney is responsible for the management of two of DMA's four DC facilities. She oversees and manages the daily order receiving and shipping activities of all distribution personnel, across multiple departmental functions, facilities and shifts. She is also responsible for overseeing the delivery of all inbound shipment containers as well as preparing the facilities to quickly handle the inventory of products so that they are ready to be processed for orders and shipped. In addition to her operational duties and responsibilities, Mrs. Kenney directs and supervises all facility-related maintenance and groundskeeping activities.
Mrs. Kenney has over 25 years of professional experience in distribution receiving, shipping and management.  Prior to joining DMA, Mrs. Kenney was a supervisor over product shipping for an international HVAC manufacturing company.
Mrs. Kenney was also named the recipient of DMA Industries' "Employee of the Year" award for 2016, 2019 and 2021.